You may always need to install new fonts on your computer at some point, whether it's to work on a creative project or because it's required for your company's corporate design. However, this is really simple and quick to do on a Mac. This tutorial will walk you through all the necessary steps.
c
First download the new font you want as an .otf-, .ttf- or .ttc file. In this tutorial we will use dafont.com as an example. Here you can find a wide range of fonts.
Depending on where you downloaded the font, you may need to unzip it first. To do this, double-click the .zip file.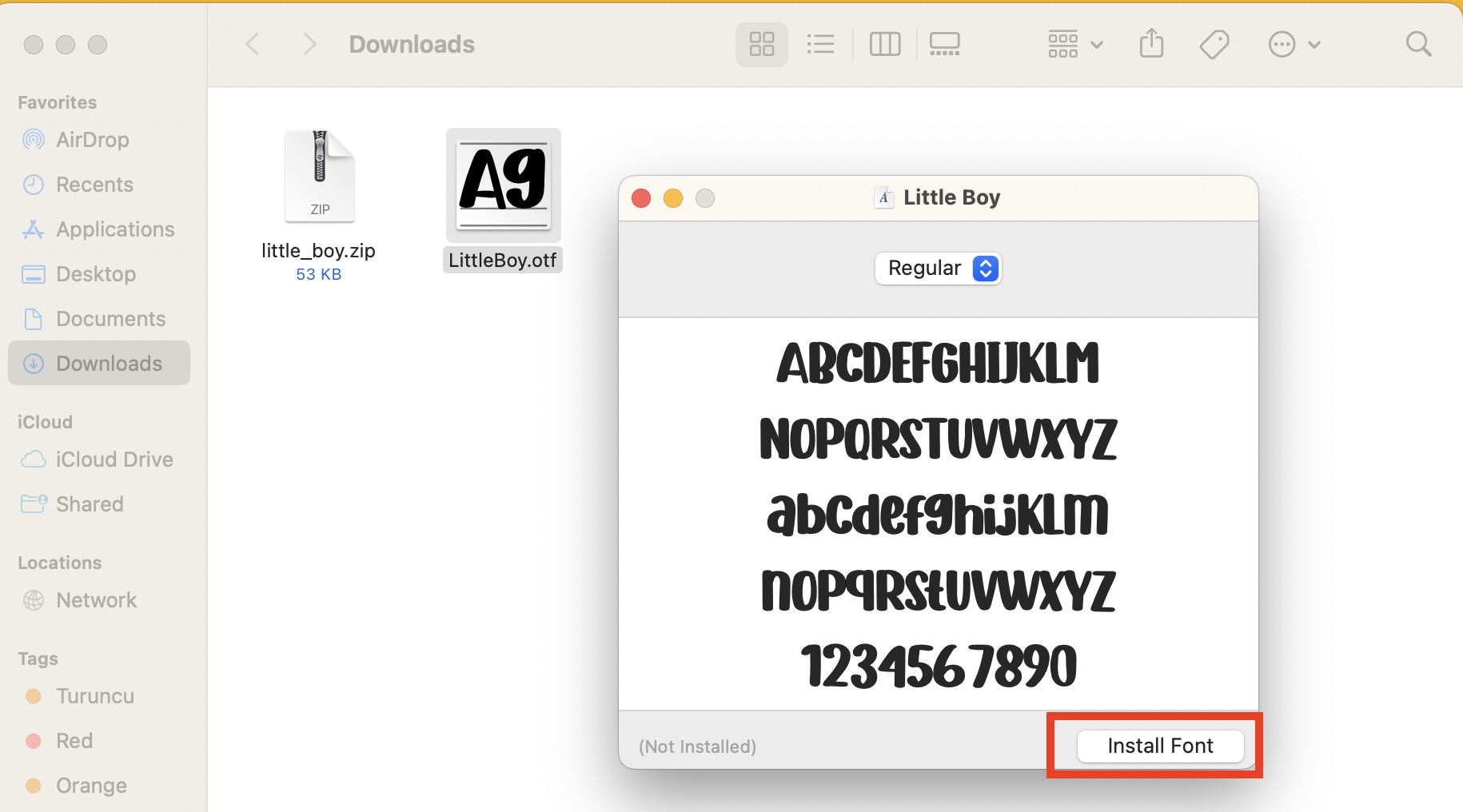 Then double-click on the file with the font you want to install. You will be presented with a window previewing the new font. Select "Install Font" in the bottom right corner.
The font will be installed right away. Afterwards, the "Font Book" program will open, where you can view all the fonts installed on your computer.
Manage and delete the installed fonts on Mac
The "Font Book" application is useful if you want to remove a font or see a list of the fonts currently installed on your Mac computer.
Run the application by pressing [Cmd] + [Space] to activate Spotlight search and then type "Font Book". Alternatively, you can also find it inside the "Applications" folder in the Finder.
To delete a font, right-click on it and select "Remove "[Font Name]" Family". Then confirm.
Summary
If you haven't already done so, download a font as an .otf, .ttf or .ttc file and unzip the .zip file.
Double click on the file of the font you want to install.
A preview window will open. Click on "Install Font" in the preview window.